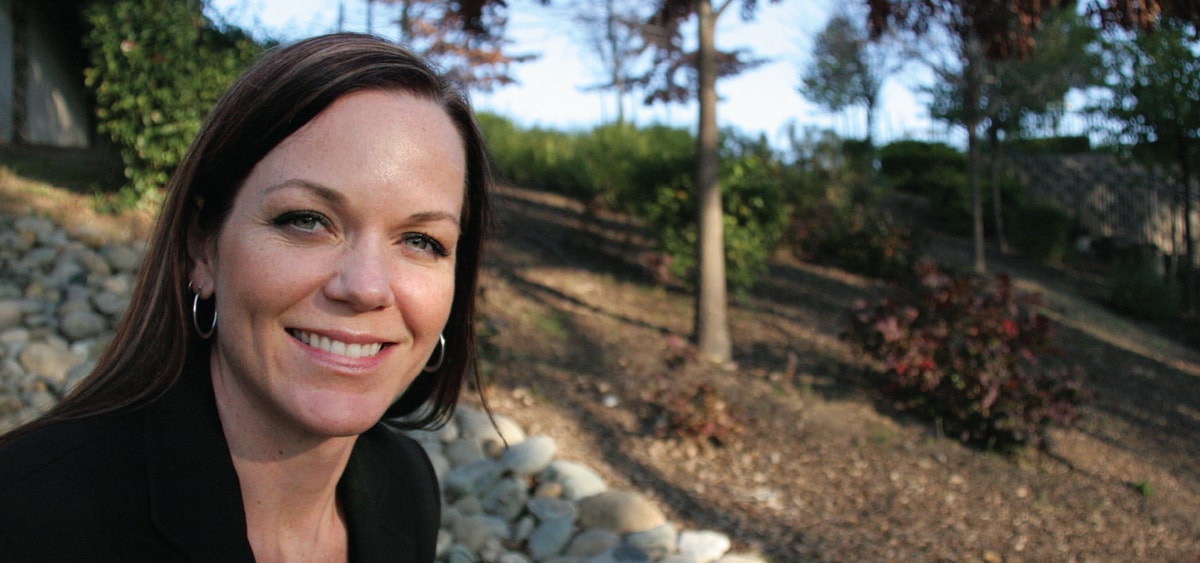 Anna M. Freddi, CPA
Anna Freddi is a CPA with a unique brand of warmth and enthusiasm for her business and her clients. With a life immersed in local ranching, construction, and veterinary medicine, Anna followed an innate path toward business, finance, and accounting.
She brings a strong work ethic, real-world understanding of business and an ability to bring solutions to the table. Throughout her professional years, Anna has cultivated a broad spectrum of experiences, resources, and associates, and Anna always strives to relate to each client to understand and meet their individual and specific needs. She is also an active member of several business leadership and entrepreneurial groups in addition to California Society of Certified Public Accountants and the American Institute of Certified Public Accountants.
In addition to Anna's keen sense of business savvy, she also has strong ties to her family and values those relationships above all others. She and her husband enjoy time with their three children and live on an expansive property in Lincoln, complete with horses and a menagerie of animals. When she is away from the office, Anna enjoys riding with her younger daughter, relaxing in the mountains and camping on the coast.
Barbie Camacho, CPA
With more than 20 years of experience in accounting, Barbie Camacho joined the Freddi & Associates team in June 2011 and serves as our firm's Tax Manager. Barbie is a licensed CPA with a Master's Degree in Business Administration and a Bachelor's Degree in Accounting. She is a member of the California Society of Certified Public Accountants and the American Institute of Certified Public Accountants.
At Freddi & Associates, Barbie is responsible for review, preparation, and oversight of individual, corporation, partnership, and other tax return preparation. She also assists with the compilation, preparation, and review of financial statements. As a problem solver and leader on special projects, she is recognized and appreciated for her unique abilities to analyze situations and resolve conflicts, as well as to identify and maximize opportunities.
Barbie has two sons and has lived in the Roseville area for more than three decades. She enjoys spending her free time with her boys, shopping, enjoying country music concerts, and visiting with friends.
Joel Daffin, CPA
Joel Daffin first began his relationship with the team at Freddi & Associates as a corporate client. He is originally from New Orleans, Louisiana, and moved to the Northern California area in 1989, joining Freddi & Associates as as a tax professional in 2006. Joel is a licensed CPA and holds his Bachelor's Degree in Business Administration with a concentration in Finance.
Outside of his responsibilities at Freddi & Associates, Joel continues to operate his business, spend time with family and friends, and work on home improvement projects.
Andrea Lackey
Andrea Lackey serves as Firm Administrator at Freddi & Associates. After attending Empire Business College and developing the skills to pursue opportunities as a legal secretary, Andrea began her successful career in the accounting and tax world in 2007. Originally from Sonoma County, Andrea brings extensive experience to Freddi & Associates with over 25 years in the administrative field. She enjoys applying her organizational and management skills to the benefit of the firm and our clients. Outside of work, Andrea enjoys spending time in the Sierras with her husband and daughters, hiking, kayaking, and gardening.
Lottie McCord
With a successful career in accounting firm administration that spans over 30 years, Lottie McCord combines her experience, knowledge, and passion for client interaction to advance the common mission at Freddi & Associates. Lottie enjoys learning about new technology and spending time surrounded by family. When she's not in the office, you'll find Lottie hanging out with her grandchildren, hiking, and enjoying water aerobics.
Melissa Myers
Even before Melissa Myers earned her Bachelor's Degree in Business Administration in 2016 and joined Freddi & Associates, she was gaining valuable industry experience interning in public accounting. Working while also completing her college coursework with a concentration in accounting, Melissa assisted with not-for-profit and governmental audits, and she prepared individual tax returns. At Freddi & Associates, she assists the financial and accounting team in all aspects of client services. In her free time, Melissa enjoys spending time with her family, taking "Gizmo," her dog, for walks, and playing fetch with her cat, "Caesar."
Ashley Vincent
Ashley Vincent joined Freddi & Associates in 2010 as a tax professional. Before joining the firm, Ashley worked as a bookkeeper and manager at her family's rock climbing business. She holds her Bachelor's Degree in Business Administration with a concentration in Accounting. She now serves as Senior Accountant for the firm.

Born and raised in the Sacramento area, Ashley returned to the region after earning her degree and now resides locally with her husband and young daughters. When she's not assisting Freddi & Associates clients, Ashley pursues her passion for healthy living by healthful cooking, fitness training, as well as spending time "hanging out" with family.
Phone: 916-580-2120 | Fax: 916-580-2114 | info@freddicpas.com
2237 Douglas Blvd, Suite 120 · Roseville, CA 95661